About Ryan Electronics Corp.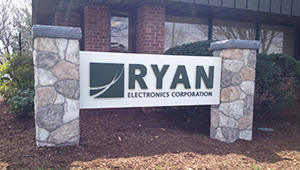 Ryan Electronics Corporation, AS9100D & ISO 9001 certified, was founded in 1989 as a full-service distributor of electrical wire & cable, wire management accessories, cable assembly solutions, and value-added services.
In addition to stocking a broad array of Mil-Spec and commercial wire and cable, we offer countless accessories including heat shrink products, braid, sleeving, lacing tapes and connectors, among others.
In order to meet our customers' requirements of supplying high-performance MIL-Spec products and services for some of the most demanding applications, we stock thousands of items and quickly supply countless other products through our supplier partners.
The Industry's Most Complete Line of Value-Added Services
Beyond traditional spooling, striping, dyeing & etching of wire; Ryan Electronics offers complete cable design and manufacturing capabilities as well as custom assembly solutions.
Service You Can Rely On
For more than 20 years, we have consistently provided our customers with reliable quality, accurate technical support, and prompt, friendly customer service.
We welcome the opportunity to serve each and every customer to the best of our abilities. Please consider the information on this website a starting point. We look forward to your inquiries—no customer is too small, and no quantity is too much!
Wire and Cable Solutions for Every Industry
Ryan Electronics serves a wide range of industries, including aerospace, defense, communications, electronics, and countless others.
A Subsidiary of Multi/Cable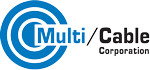 Multi/Cable is a leading manufacturer of custom multi-conductor wire and cable. Multi/Cable supplies the world's largest wire and cable distributors, industry-leading OEMs and everyone in between.